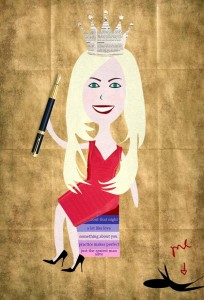 Please note: the giveaway is now closed.
I swear, I really do have the coolest readers. You guys make awesome fan art, like the one to the left (I love that I'm wearing the dress from the cover of Love Irresistibly) or the one here for Just the Sexiest Man Alive, and so many others. Recently, a reader named Wendy noted that I'd only posted profiles for the heroes in the FBI/U.S. Attorney series. Determined to rectify that situation, she sent me some profiles she'd created for the heroines.  Seriously, how awesome is that? So now, I happy share Wendy's heroine profiles with you.
And to celebrate the general coolness of all my readers, let's have a giveaway! Two randomly-selected winners will win a signed copy of any of the books in my FBI/U.S. Attorney series. (Except It Happened One Wedding, which isn't out until May 6.) Giveaway is international and will be open until 9pm CST on Monday, Feb. 3rd. All you have to do to enter is leave a comment below. (P.S. Those of you seeing this on my Goodreads page should click here and leave a comment at my blog to enter.)
Without further ado, I give you Wendy's FBI/U.S. Attorney heroine profiles. Enjoy!
Name:  Cameron Lynde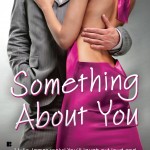 Occupation:  Assistant U.S. Attorney
Alias:  The New Sheriff in Town
Weapon of Choice:  Sarcasm, and Manolo Blaniks
Weakness:  Men who glower
Best Day:  Appointed U. S. Attorney for Northern District of Illinois
Not Her Finest Moment:  Being caught in yoga pants and a Michigan T-shirt during her reunion with a certain FBI "Hottie"
Dream Destination:  The Peninsula Hotel (No Wall-Banging Sex or Murder victims allowed in the room next door.)
Featured in:  Something About You
Name:  Jordan Rhodes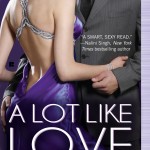 Occupation:  Owner of DeVine Cellars
Alias:  Billionaire Heiress
Drives:  Maserati  (Twin brother Kyle not the only one allowed to drive a fun car!!!)
Weapon of Choice:  Sarcasm, Uggs, and a bottle of wine
Weakness:  A man willing to watch "Dancing With the Stars."
Random Fact:  Willing to go undercover with the FBI to help twin bother "The Twitter Terrorist. "
Featured in:  A Lot Like Love
Name:  Rylann Pierce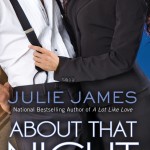 Occupation:  Assistant U.S. Attorney
Alias:  Meth Lab Rylann / Prosecutrix Pierce
Weapon of Choice: A Deposition and a Skirt Suit
Weakness: A certain "cyber menace to society" (His Mercedes SLS AMG is a  definite plus too)
Best Day:  A successful prosecution
Random Fact:  Willing to hold on to a flannel shirt for nine years.
Featured in:  About That Night
Name:  Brooke Parker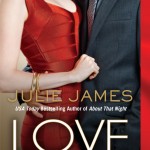 Occupation:  General Counsel for Sterling Restaurants
Alias:  "Tough Girl Lawyer"
Weapon of Choice: Prosecutorial banter, eight restaurants on speed dial, and a corner office facing Michigan Avenue and Lake Michigan
Weakness:  "Tough Guy " U.S. Attorneys who make a mean Denver omelette
Best Day:  Promotion to Executive Vice-President/ General Counsel and part owner Sterling Restaurants
Random Fact:  Once shared "Ten Rules of Casual Sex" with 529 of her closest Facebook friends.
Featured in:  Love Irresistibly