I'm so excited about this, I had to post it here.  As many of you know, I originally wrote Just the Sexiest Man Alive as a screenplay that was optioned by a Hollywood producer but, sadly, never made into a movie.
This weekend a reader, Uli, sent me the below graphic she'd designed of a "movie poster" she'd made for Just the Sexiest Man Alive.  And she even cast the film! Check it out: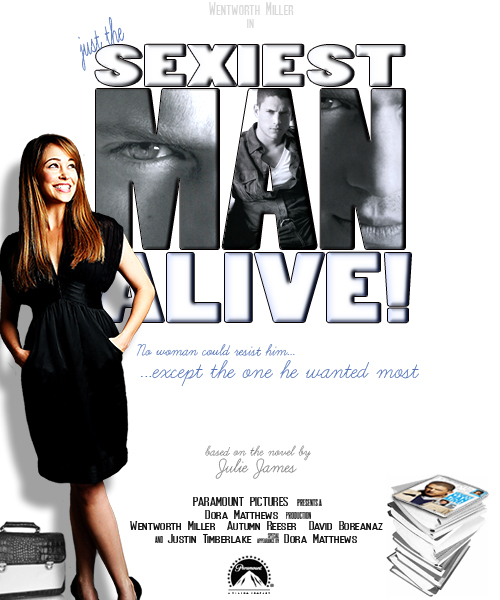 I LOVE this!  Wow, the details– especially the People magazine with Jason on the cover as "Sexiest Man Alive." And I really like the casting choices, too.  So we've got Wentworth Miller playing Jason, Autumn Reeser as Taylor, David Boreanz (yum) as Jeremy, and Justin Timberlake as Scott Casey.
How about you?  If Just the Sexiest Man Alive was made into a movie and you were in charge of casting, who would you choose?