Things are going to get a lot hotter…
Divorce lawyer Victoria Slade has seen enough unhappy endings to swear off marriage forever. That doesn't mean she's opposed to casual dating—just not with her cocky new neighbor, who is as gorgeous and tempting as he is off-limits. But once she agrees to take on his sister's case, she's as determined to win as ever—even if that means teaming up with Ford.
… when she moves next door for the summer.
Investigative journalist Ford Dixon is bent on finding the man who got his sister pregnant and left her high and dry. He's willing to partner with Victoria, despite the fact that the beautiful brunette gets under his skin like no other woman. He might not be looking to settle down, but there's no denying the scorching attraction between them. Still, the more time he spends with Victoria, the more he realizes that the one woman as skeptical about love as he is might be the only woman he could really fall for. . .
in stores now!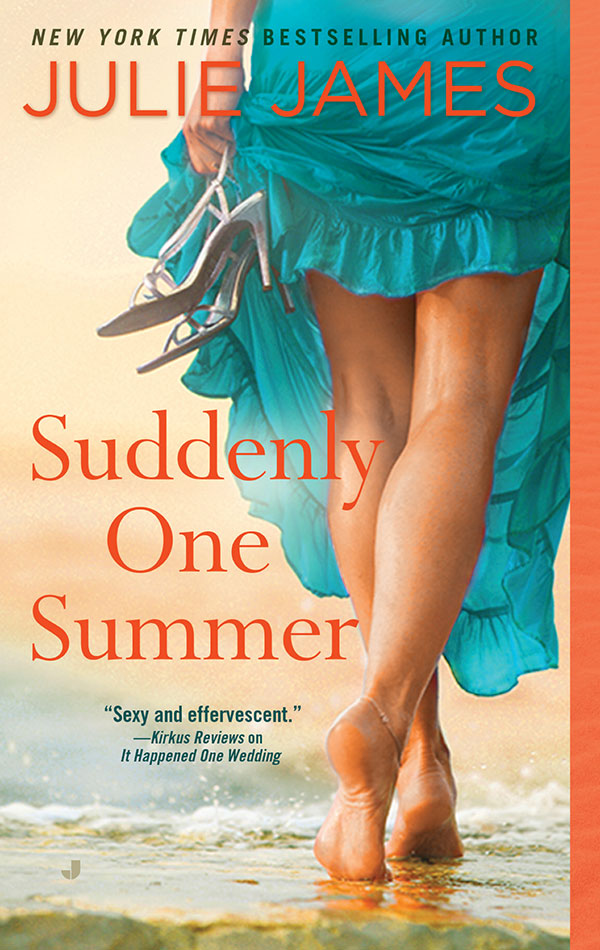 BUY THE BOOK
One of Amazon's Best Books of 2015
"James' trademark mix of bright humor, emotional perceptiveness, and sizzling sexual tension make this a radiant winner." -
Kirkus Reviews
"A hot, sexy read packed full of humor... If you need a great read to throw in your beach bag, make sure
Suddenly One Summer
is one of your choices." -
USA Today
"James excels at making relationship struggles believably real yet fun to read. The characters wield James' usual wit and chemistry in another smart story in her lineup." -
Booklist
"Strong, crisp storytelling containing snappy, amusing banter is the highlight of James' latest... a modern story that is highly entertaining." -
RT BookReviews
"Sparks fly when divorce lawyer Victoria Slade moves in next door to Chicago Tribune reporter Ford Dixon... Victoria's struggles to face her fears and acknowledge her shields are raw and heart-wrenching, but each healing step toward a future with Ford feels like a victory...Their happy-ever-after is not a sweet and foregone conclusion, but a hard-won battle involving risks and blind faith." 
-Publisher's Weekly