So, my upcoming release has a new cover and title, and I'm super-excited to share it!
Some of you are probably asking why there's a new cover and title. The short answer is, even though I really liked the previous cover (which you can see here if you'd like), a few months ago I started to get this nagging feeling that it wasn't quite the right fit for my book. Two things concerned me: (1) I felt like the woman on the cover looked a little too passive for the heroine of this book, and (2) I thought the cover seemed too subdued, and didn't convey how fun the book is.
After raising these concerns with the team at Berkley (my publisher), we spent the next few months coming up with a cover that fit better. And I have to say, I LOVE this cover. Check it out: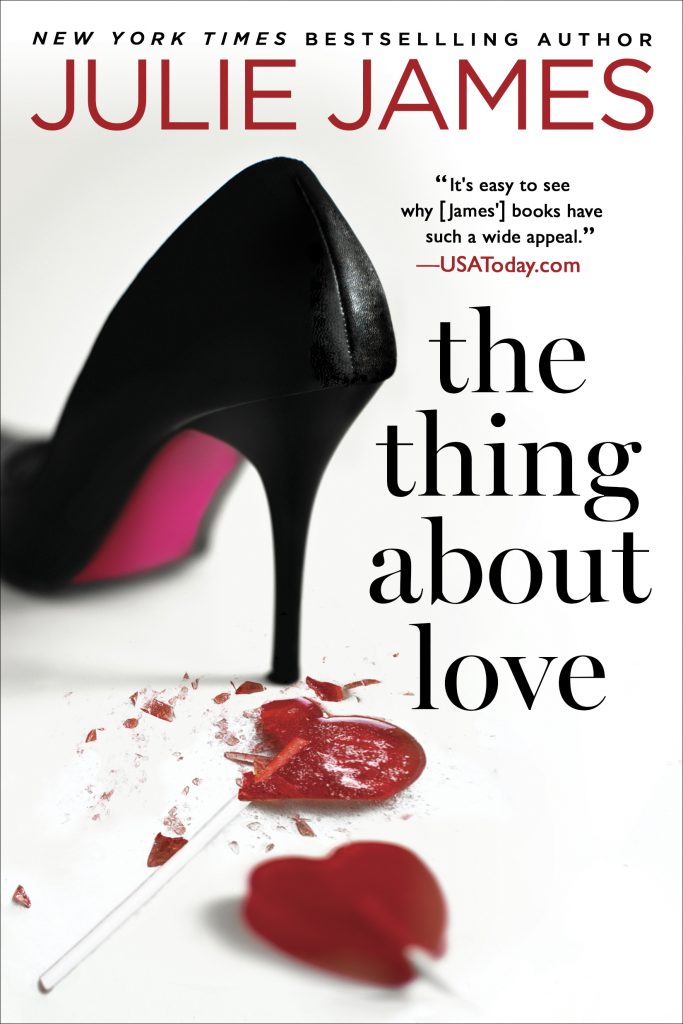 Pretty cool, huh? What I like about this cover is that it really captures the fun, sexy feel of the book. As for the title change, even though I had come up with the original title, Flirty Little Secrets, I'd always worried that it seemed more like the title of a Young Adult book. When we decided to switch the cover art, we agreed that THE THING ABOUT LOVE was a better fit. And we also changed the back cover blurb a bit, too. Here you go:
Two undercover FBI agents can hide who they are from everyone but each other in the latest novel from the New York Times bestselling author of Suddenly One Summer.
After spending six years in Los Angeles—and the last six months wondering how her marriage fell apart—FBI Special Agent Jessica Harlow is looking for a fresh start. When she finds out that the Chicago field office has an opening for an undercover agent, returning to her hometown seems like the perfect answer. But her new partner, John Shepherd, is someone she never expected to see again. Six years ago, the cocky Army Ranger was her top competition at the FBI Academy, and the one man who got under her skin like no other.
Just one assignment away from joining the FBI's elite Hostage Rescue Team, John isn't going to let anything throw him off his game—not even the self-assured woman who once showed him up at Quantico. He'll work with Jessica to take down a corrupt Florida politician, even if pretending to be business partners staying at a beachfront resort means getting closer than they'd expected. For two experienced agents, it should be a simple enough assignment, but the heat behind their nonstop sparring threatens to make the job a whole lot more complicated…
So, there you have it. Those of you who like my FBI books will probably be pleased to see that there are two FBI protagonists in The Thing About Love. The heroine and hero, Special Agents Jessica Harlow and John Shepherd, meet at the FBI Academy, where both of them are determined to be the best in their class. A not-so-friendly rivalry ensues and . . . well, I don't want to spoil it for you. 😉  You'll have to see for yourself when the book comes out on April 18th.
The Thing About Love can be preordered at Amazon and iBooks (more buy links to come, I'll post as soon as they're available)
And now for the giveaway! To celebrate the cover reveal, I have five signed copies of Suddenly One Summer up for grabs.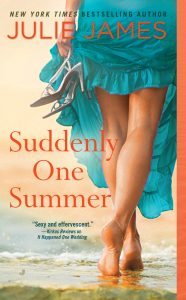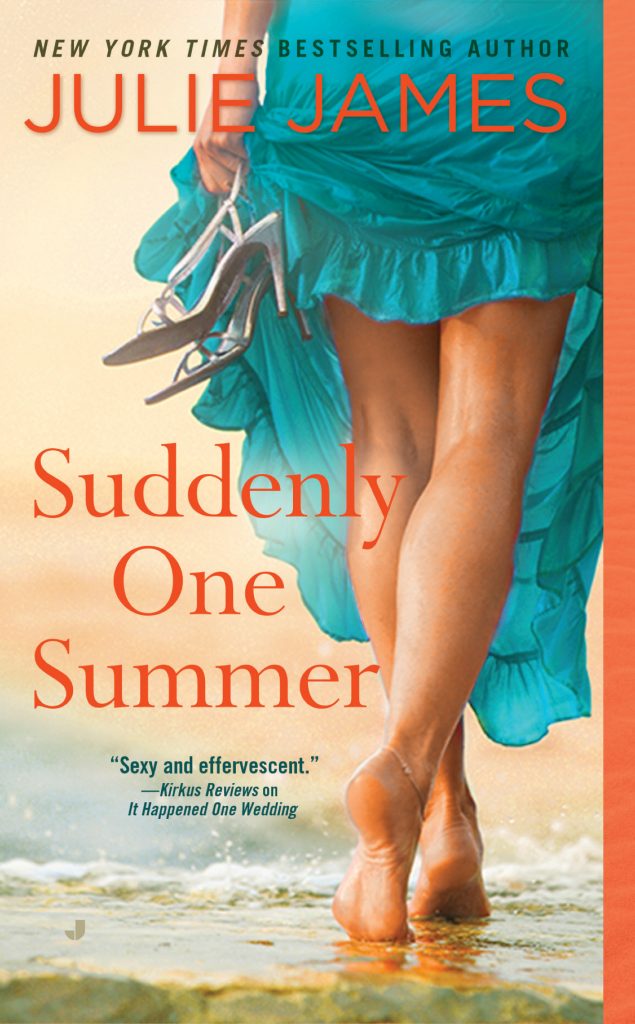 To enter, simply leave a comment below. Giveaway is international, and will remain open until 9pm CST on Thursday, June 30. Please enter only once.  Good luck!