Please note: the giveaway is closed.
You all have waited ever-so-patiently for information about my next book, and today, many of your questions will be answered! The most common query I get is whether the new book will have an FBI theme, and I'm excited to tell you that the answer to that is . . . yes!!
But, wait–there's more. Because this book doesn't have just one FBI agent protagonist, but TWO of them.
Curious to know more? Here you go: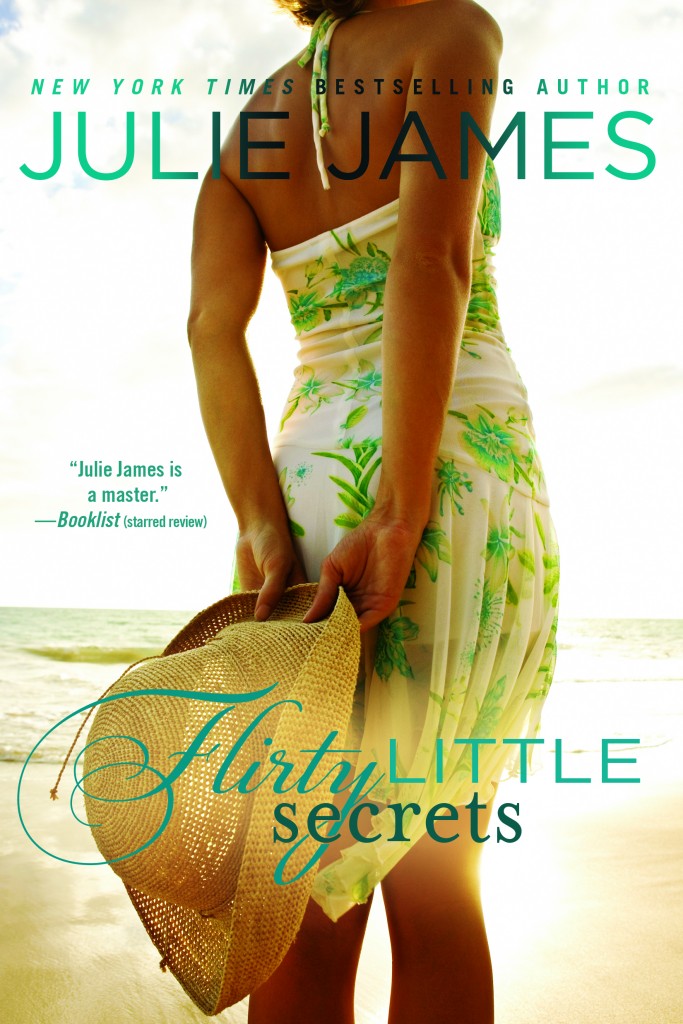 Two undercover FBI agents can hide who they are from everyone but each other in the latest novel from the New York Times bestselling author of Suddenly One Summer.
Special Agent Jessica Harlow never expected—or wanted—to see John Shepherd again. Six years ago, the cocky Army Ranger was her top competition at the FBI Academy, and the one man who got under her skin like no other. Now he's back in her life, as her new undercover partner, and the tension between them is hotter than ever.
Just one assignment away from joining the FBI's elite Hostage Rescue Team, John isn't going to let anything throw him off his game—not even the stunning, self-assured blonde who once showed him up at Quantico. He'll work with Jessica to take down a corrupt politician, even if pretending to be business partners staying at a beachfront resort means they have to get a little too close for comfort. It's all part of the charade, until the heat of the moment tempts them both into letting down their guard…
***
Whoo-hoo! We've got undercover stuff! And beaches! And a heroine and hero who can't stand each other . . . at first. And if you've ever wondered what really goes on at the FBI Academy, Flirty Little Secrets has you covered there, too.
Now, I do want to give you a heads up about something. Flirty Little Secrets is currently scheduled for a July release date, and it will be available in trade paperback. For those of you wondering, "What's a trade paperback?" those are the bigger paperbacks, the ones you typically see on the "New in Fiction" tables at the front of the bookstores. My previous books were all released in mass-market paperback (the smaller ones), so this is a change for me. And it's a change that I'm  excited about–my publisher thinks this new format presents a lot of opportunities for me to continue growing as an author and, obviously, that's a great thing.
Why am I mentioning this? Well, because it means my books are going to be a little more expensive, assuming we continue with the trade format going forward. Currently, my books are priced around $7.99 in ebook and mass-market paperback. I'm guessing that Flirty Little Secrets will cost around $2 more for the ebook and that the paperback will be priced somewhere in the $11-12 range. (I don't know the exact price yet, because my publisher sets that.)
And I want you to know that this higher price point is not something I shrug off. I'm a book buyer, too, after all. But look at it this way: the upside of me being a "slower" writer is that, at the end of the day, if you like my books, I'm only going to cost you an extra $2 or $3 for the entire year. That's, like, less than the cost of a latte at Starbucks.  (Granted, we could  have another conversation about whether my skinny peppermint mochas are really worth that $3.47 I willfully shell out everyday, but you get my point.)
Bottom line, I'm excited about this new format, and the opportunities it presents, and I'm also super-excited about this book, specifically. (If you haven't guessed it already, I find this FBI stuff fascinating.) One of the most rewarding, humbling, and coolest things about being an author has been the enthusiasm with which my books have been received by you, the readers, and I hope that all of you will make this jump with me to the new format and continue along in the adventure.
All right, enough with all of my gabbing…. How about a giveaway to celebrate the release of my new cover? Seeing how we've been chatting about the FBI, I have five signed copies of my previous FBI book, It Happened One Wedding, up for grabs.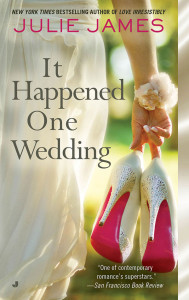 To enter, just leave a comment below. The giveaway is international, and will remain open until 9pm tomorrow, November 19. Please enter only once. Good luck!
P.S. If any of you have any questions about the new book, or the trade paperback format, feel free to leave them in your comment below. I can't promise I'll respond to every question, but I'd love to hear what you guys think!