We did it!! Whew. SOMETHING ABOUT YOU made it to the final four round of DABWAHA! Thanks to all of you for voting and spreading the word–you guys rock.  I swear, I have the best readers/fans in the world.  (sniff)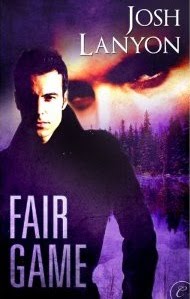 Okay, enough with the sappy stuff. : ) As a thanks to all of you for helping SOMETHING ABOUT YOU get into the final four, I'm giving away a $25 gift card to Amazon or Barnes & Noble (winner's choice) and three Kindle copies of FAIR GAME by Josh Lanyon.
NOTE: there is some fine print regarding those Kindle copies. If you win and don't have a Kindle, I make no representations about how gifted Kindle books work with Kindle for PC. Thus, if you win one of the copies of FAIR GAME and don't have an e-reader that works with Kindle books, you  can substitute for a paper copy of my newest book, A LOT LIKE LOVE.
The giveaway will run until 9pm (CST) tonight.  Winners will be drawn from those who leave a comment below or over at my Facebook fan page.
Good luck!