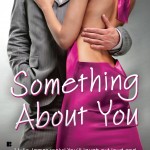 Hey everyone!  So you may have heard–ahem–that Something About You won the Readers Crown Award for Best Long Contemporary.  Whoo-hoo!  As part of that, today I'm over at the Borders True Romance blog, offering up a behind-the-scenes look at the inspiration behind the story.  (And if you haven't heard the story, it's a good one.)  For extra fun, I'm giving away three copies of the book.  Drop by if you get a chance!
P.S. I also drop a teeny, tiny hint about my next book About That Night.  Like, a blink-and-you-missed-it, micro nugget.  But it's something. : )
One more thing: if you're in the Denver area, or plan to attend this year's RomCon, I'll be at the convention August 6-7th.  You can find out more about the convention here.