**Please note: the giveaway is now closed.
So. . . want to know more about my next book?
First things first, the question I'm most frequently asked about my next book is whether it will be part of the FBI/U.S. Attorney series. So I think it's best if I just rip off the band-aid and tell you straight-out that no, my next book is not part of that series.
Now, I know what some of you might be thinking.
But I promise you that we will all get through this. In fact, I think a lot of you are going to be quite pleased.
The reason Book 8 is not part of the FBI/U.S. Attorney series is that neither the heroine nor hero is an FBI agent or Assistant U.S. Attorney. And no part of the plot relates to the FBI or federal prosecutors office. So, calling it an FBI/U.S. Attorney book would be, well, weird.
But.
That doesn't mean there won't be some familiar faces. . .
Remember Love Irresistibly, how the heroine (Brooke) had a guy best friend? Judging from your emails, tweets, and comments, he's someone that many of you wanted to know a lot more about. Well, here's your chance.
SUDDENLY ONE SUMMER
Available May 2015
THINGS ARE GOING TO GET A LOT HOTTER. . . 
Divorce lawyer Victoria Slade has seen enough unhappy endings to swear off marriage forever. That doesn't mean she's opposed to casual dating—just not with her cocky new neighbor, who is as gorgeous and tempting as he is off-limits. But once she agrees to take on his sister's case, she's as determined to win as ever—even if that means teaming up with Ford.
. . .WHEN SHE MOVES NEXT DOOR FOR THE SUMMER.
Investigative journalist Ford Dixon is bent on finding the man who got his sister pregnant and left her high and dry. He's willing to partner with Victoria, despite the fact that the beautiful brunette gets under his skin like no other woman. He might not be looking to settle down, but there's no denying the scorching attraction between them. Still, the more time he spends with Victoria, the more he realizes that the one woman as skeptical about love as he is might be the only woman he could really fall for. . .
* * *
Ford's book! Yay! His story had been percolating in the back of my mind for two years, and I'm super-excited about the way the book has come together. And I have to say, this might be my favorite heroine yet. (Don't tell the others.) Victoria Slade is definitely a force to be reckoned with, and Ford is just the guy to take her on. Oh, and did I mention that this is how I envision Ford?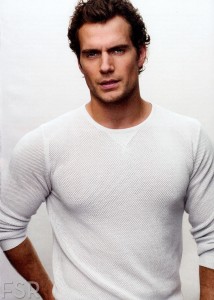 Yep.
So, those are the details. Title is SUDDENLY ONE SUMMER, and the book will be out next May.  The Berkley art department is working on the cover now, so I'll share that as soon as I have it, and an excerpt, too. (But first I need to finish the book–ha.)
And now for the giveaway! To celebrate the "official announcement" of SUDDENLY ONE SUMMER, I'm giving away five copies of LOVE IRRESISTIBLY, the book in which we first met our intrepid investigative journalist hero, Ford Dixon. Winners can choose either a signed paperback or a Kindle/Nook e-book. To enter, simply leave a comment below. The giveaway is international, and will remain open until 9pm CST on Thursday, August 21. Please comment only once.
Good luck!