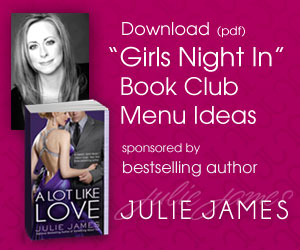 So remember those food/drink menu suggestions you all submitted as part of the "Girls Night In" book club contest?  Well, they've been compiled and all of you can access those menus now!  I have to say–these menu ideas are awesome.  Seriously, you guys will want to check this out.  We've got recipes, food/wine pairings, suggestions for throwing a "girls night in" party, descriptions of various wine varietals– all sorts of fun stuff.  So check it out, and let me know what you think.
Click to view "Girls Night In" Book Club Menu Ideas (PDF).
And thanks again to everyone who participated in the giveaway!