Have you seen the March cover of RT Bookreviews?  It just so happens to mention–ahem–me.
Okay, enough of the subtleties. This is pretty darn awesome: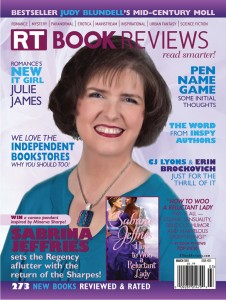 See it there– in the upper left corner? That's my name!!
The entire interview can be found in the March edition, which I believe hits bookstores later this week or early next week.  Oh, and in their review of A Lot Like Love, they call the book a "delicious blend of romance and suspense" and a "thoroughly entertaining read."
Thanks, RT Bookreviews!